Reporting tool is very powerful tool for creating custom made reports with the help of predefined templates. Report builder is using different sections that can be used in creating your own report. You can add new sections or even pictures with comments for better reports.
Every report can be created in different language with selected units and can be set as auto repeat.
Create new report
To create new report you can start from the system or main page under the menu REPORT with select in Add Report on the right upper corner.

To create report  you have to select System, Assessment and Department if relevant to the report and write report Title name and Subtitle optional.

Report templates
CALMS offers multiple Report templates for
Sections are divided in 4 major groups:
ASSESSMENT
AUDIT
MONITORING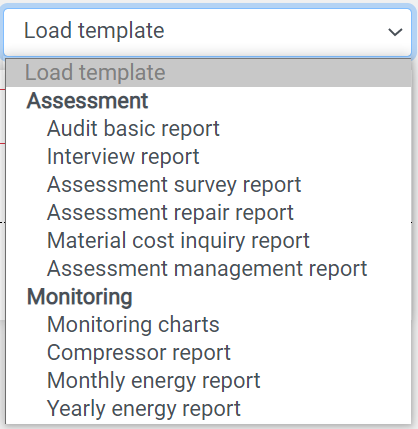 Assessment Survey Report
Assessment Survey Report is a template report for waste assessment survey which includes leak audit, artificial demand and inappropriate uses identification.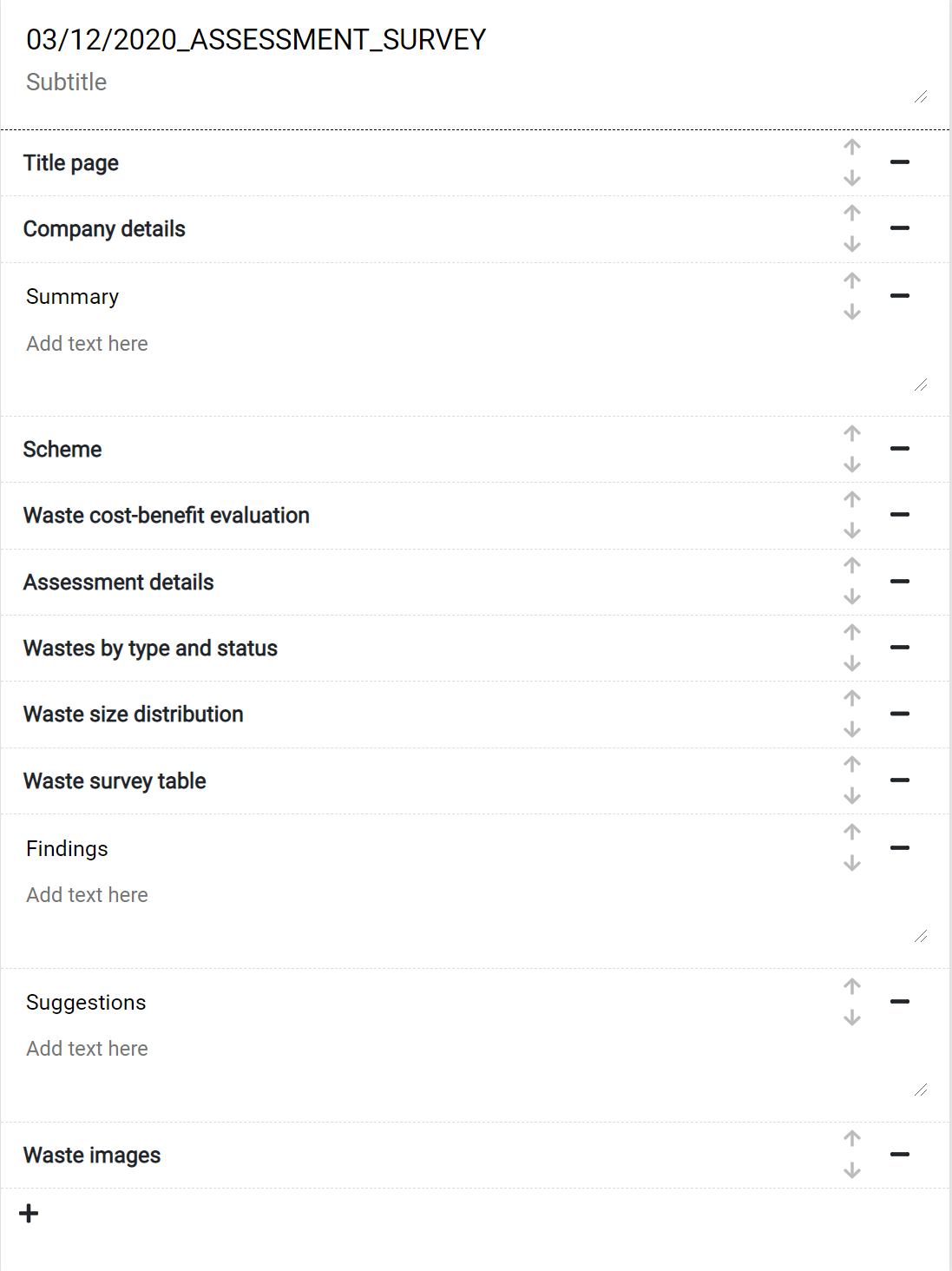 Report sections
CALMS offers multiple Report sections that you can add to your custom report.
Sections are divided in 4 major groups:
GENERAL
ASSESSMENT
AUDIT
MONITORING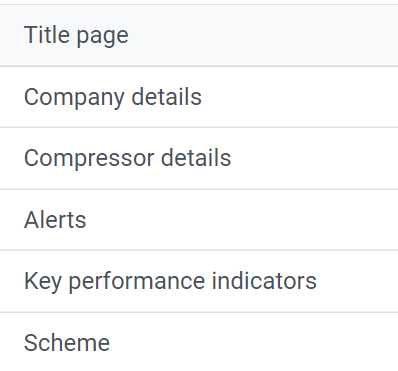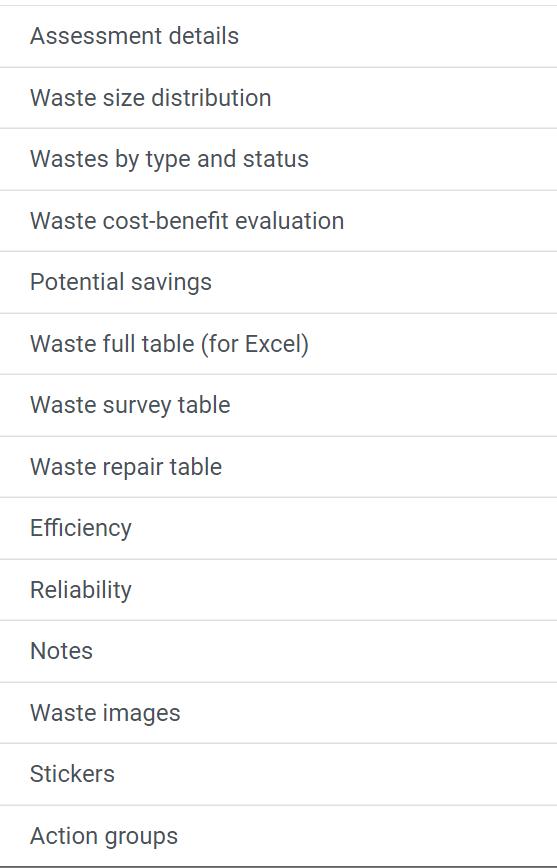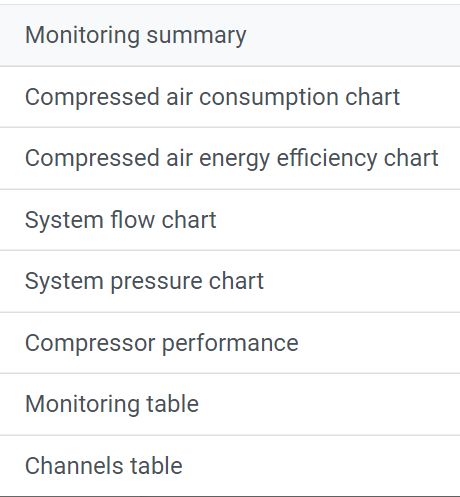 Section description
GENERAL SECTIONS
Title page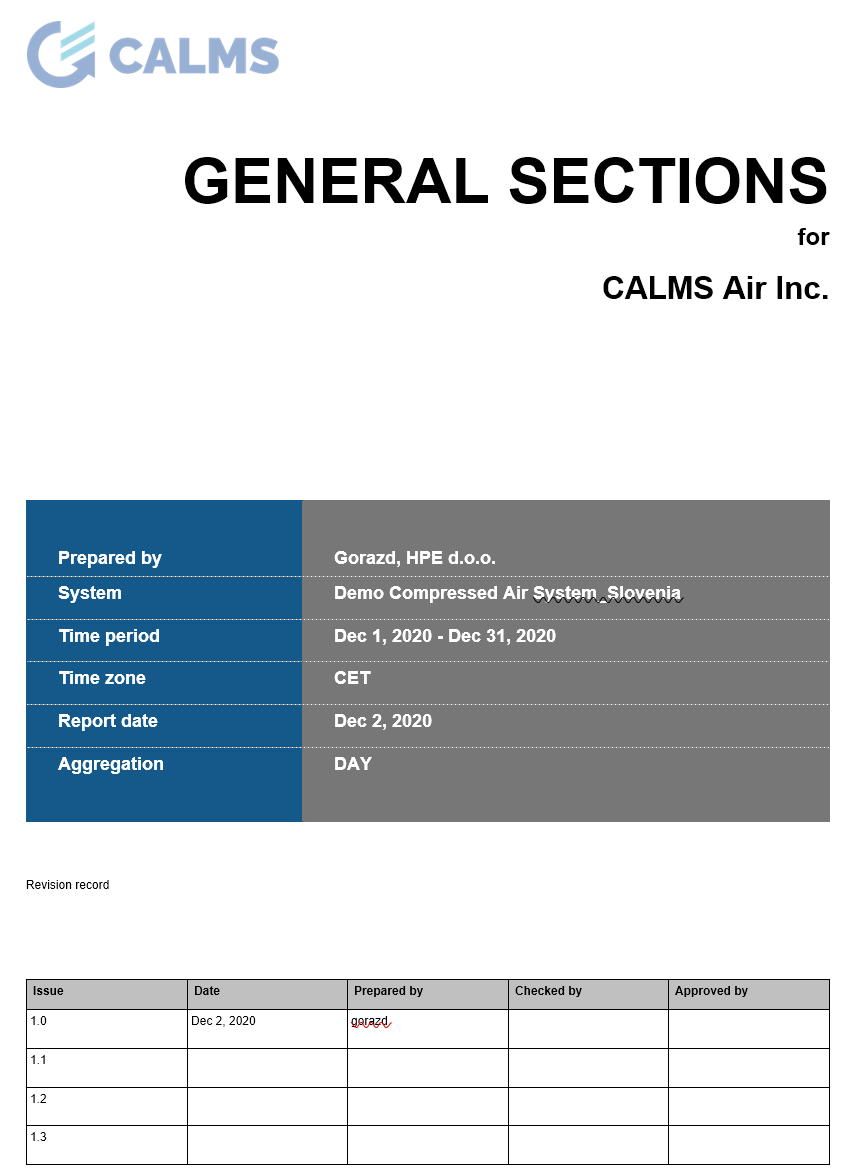 Company details

Compressor details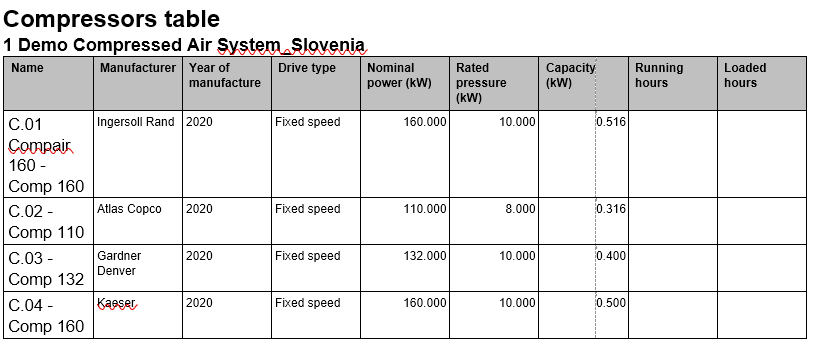 Create Monthly Energy Report
Open Add Report in selected system.  Follow the steps:
(1) Load template
(2) Select and design final report; rename title, remove or add sections
(3) Under Advanced settings select report Start and End date, aggregation, select Repeat type (Monthly), and under Mailing list add or remove users who will receive the report.
Users can remove themselves from the recipient list in their Settings.