The main equipment page is much like the one you're all ready used to from the system setup process, but with a lot more useful information about your system's equipment.
Equipment list
Here you can get a full list of all the individual equipment in your system grouped by the type of equipment.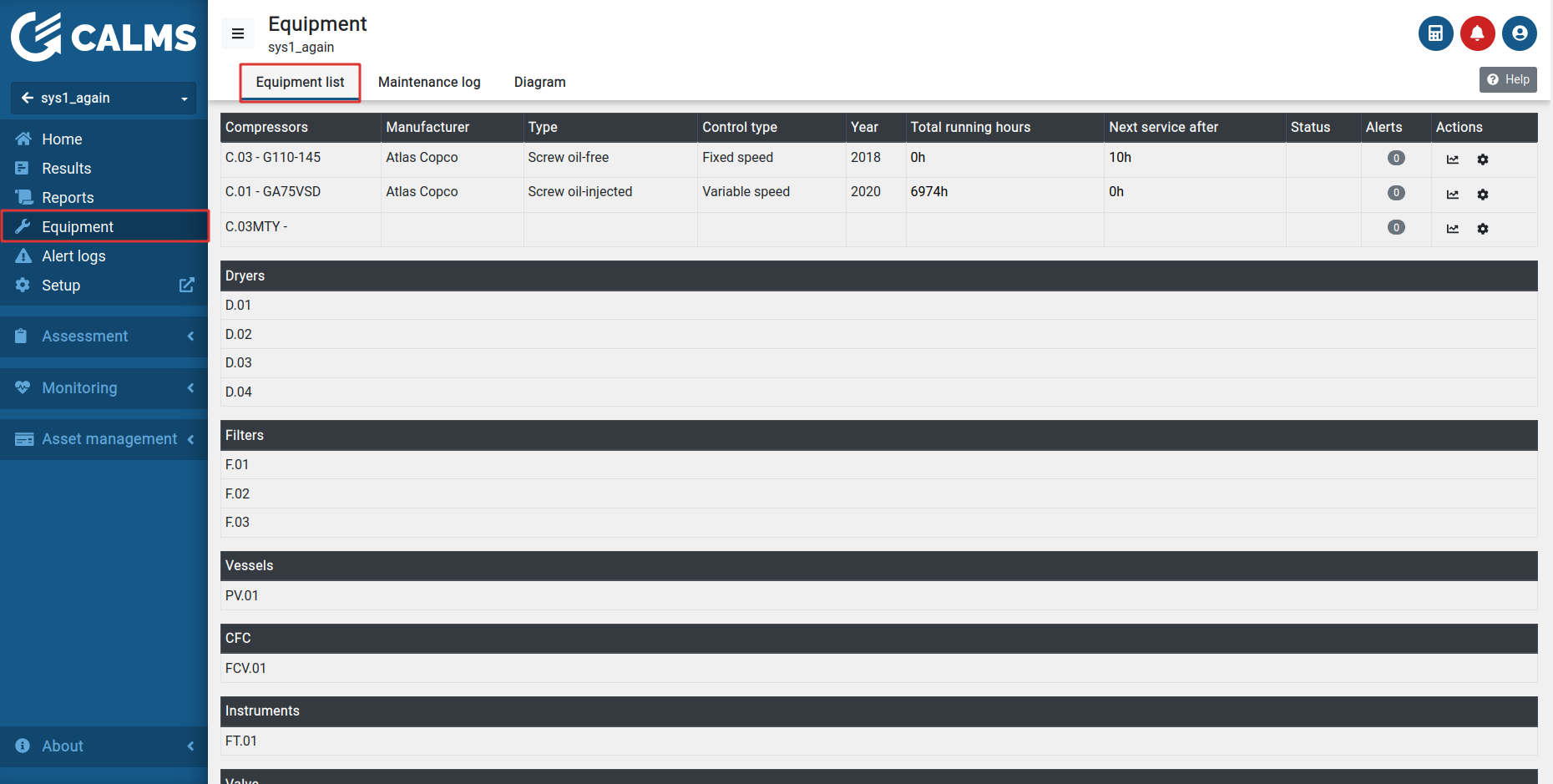 Maintenance log
Maintenance log shows information about maintenances of your compressors and equipment. For each compressor, CALMS will take note of its running time since the last maintenance, trigger a warning 200 hours or 14 days before its next scheduled maintenance and alarm when maintenance check becomes urgent. Note that, if you do not use monitoring, you can still use this log, but you won't receive notifications about upcoming maintenances for compressors.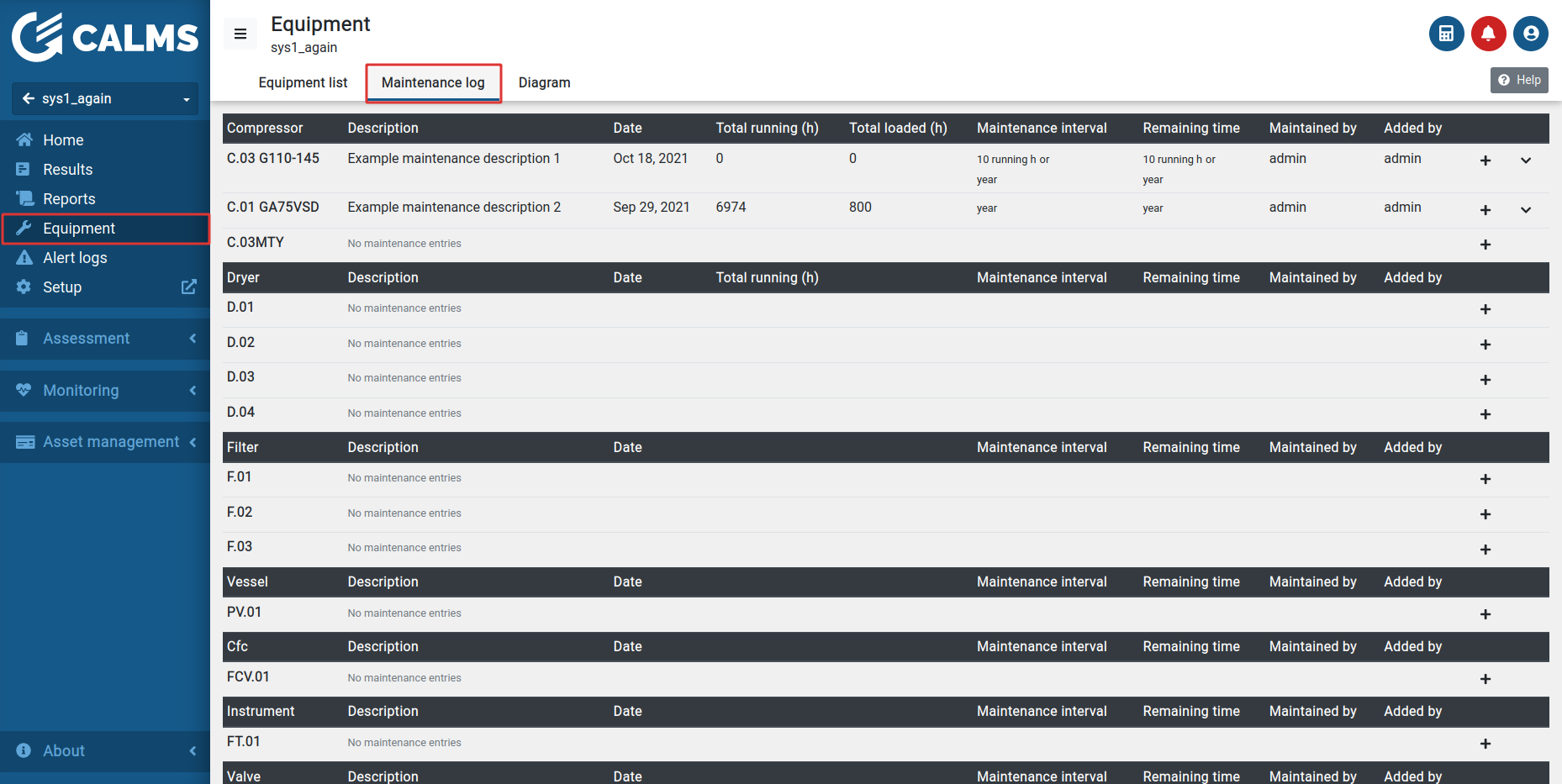 Diagram
Features the same system schematic from the setup page with PI&D schematics and in new release we will show basic equipment and instrumentation status.