Welcome to new CALMS! We are excited that you have decided to join CALMS platform  for ongoing energy optimisation. Now that you're registered, you can use CALMS to perform energy assessments, audits, collect monitoring data and track your progress with KPIs and connect with independent experts, service providers, OEMs and ESCO investors. This guide will help you get started so you can fully engage in the CALMS experience on mobile application designed for assessments. A guide for the CALMS web app here .
CALMS mobile application is designed for performing assessments in compressed air systems and gases. It is designed for complete leak and iso11011 assessment even if internet connection is not available.
You can get your CALMS Assessment on google Play for Android_ app. For iOS new app is not available yet. With Android app you can use also external USB ultrasound leak detector ULD_
To login in mobile app you have to use the same username and password as for web application.
**Start new system on web platform- ***Before starting with mobile app you have to create System and get permissions in this system for assessment. All systems that you can access in the web app and have created assessments will be available on your mobile app.* ** **

Select system and assessment from the list- *Before starting survey or repair you have to select system and assessment where you want to work.*** **

Start with survey or repair - You can select Leak audit, artificial demand or inappropriate uses identification. With installed ULD ultrasound USB detector you can record and inspect leaks or you can use external Leak detector (different manufacturer supported) to manually enter dB or noise level and confirming with red "Save leak" button and add leak survey or repair data.

Record and synchronise assessment- *You can record an assessment on the *Android_ app by tapping the blue circle icon in the upper right corner of the screen. After you've finished recording data you can change assessment  accordingly from the 'Edit' screen. upper left and Synchronise data to the web server._

Upload photos for each assessment- Once you've uploaded your recorded assessment your photos will be synchronised to the server as well.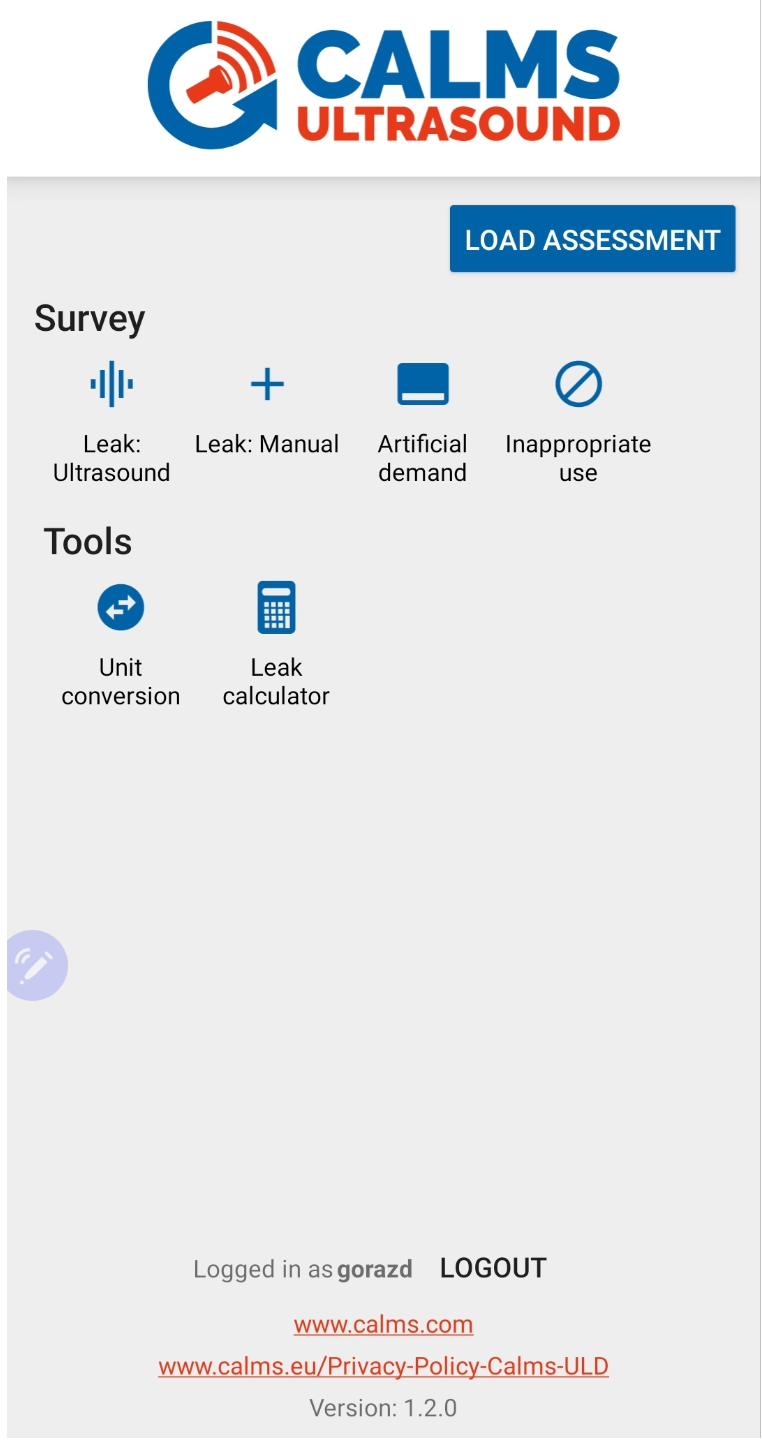 Was this article helpful?
Have more questions? Submit a request